A very close friend was arrested for possessing a small twig today. Umm..yes, you read correctly, a twig. Her car was impounded, she was frisked, brought in for questioning, embarrassed, fined thousands of dollars, detained for hours, her vehicle was illegally searched for 20 minutes and nothing found. She was fingerprinted twice and called derogatory names all because she had a non-smokeable twig from a naturally occurring plant, called Marijuana.
Clearly our tax dollars were hard at work for this huge bust. Quite worth paying three police offers and tying up the court system.  After all, there's quotas to meet and money to be made.  Just think….Had that stem gotten into the wrong hands, someone might have made a cup of tea with it and written a poem or even more horrific, order Chinese food and giggled.
Oh and let's not forget her additional charge for paraphernalia. A Pipe? Rolling papers? A bong you may ask?   Nope, a small cardboard box that her earrings came in. Yes, a cardboard jewelry box. Now I have seen a lot of cool MacGyver-like contraptions at parties but not an earring box.  Their decisive powers are baffling.
If you ever met my friend, you'd immediately sense that she's one of the kindest, warmest hearted people around and the furthest thing from a danger to society. With her soft vocal tones, her passion for art and music, her love of the ocean and nature it would be easy to confuse her with a cast member for "That 70's Show" but not a violent criminal.  I had to raise an eyebrow in disbelief and puzzlement when I heard that the Police Officer said they needed to search her for weapons, specifically knives and razors.  He justified his actions with the statement, "I have a wife and kid at home".
Our sweet friend is at risk of losing her school funding & her job. She can be fined thousands of dollars, have a criminal arrest on her record and be embarrassed in her community.  I have no doubt that these egregious charges will be dropped or lowered for this bogus case.  But what is tragic is that millions of otherwise responsible, law abiding citizens are having their lives ruined or at risk of such. Not because they are "drug addicts" or  a "danger to society" as some would have you believe, but because we are living under prohibition….again.
70+ years ago if you tried cracking open a beer for the Superbowl or poured a glass of wine at dinner, you too would have been a "criminal", shunned and arrested. Alcohol prohibition which lasted from 1920-1933 is now viewed in history as a huge failure which was the breeding ground for the organized crime. What did Prohibition bring us? Mass murders, political and police corruption, a black market economy. Yet today we can't drive up the street or turn on the TV without being exposed to the glorified drug, yes drug, of Alcohol. The U.S. spends more than $100 Billion on booze annually.
Did you know that Marijuana was made illegal, thanks in part to "intelligent men" (insert tongue in cheek) like Harry J. Anslinger, who was given control of the new Federal Bureau of Narcotics and remained in the position until 1962.
A quote from Mr. Anslinger's Gore Files explains one reason that Marijuana is "bad":
"There are 100,000 total marijuana smokers in the US, and most are Negroes, Hispanics, Filipinos, and entertainers. Their Satanic music, jazz, and swing, result from marijuana use. This marijuana causes white women to seek sexual relations with Negroes, entertainers, and any others."
Remarkable idealogy huh?  This is what our laws are still based on.
According to various sources, an estimated 87-92% of Americans at some point in their lives have experimented with Marijuana. This includes but not limited to: President George Washington, President Thomas Jefferson, President James Monroe,President Andrew Jackson, President Abraham Lincoln, President Bill Clinton, President Barrack Obama, President George W Bush, Miles Davis, John Lennon and countless other politicians, celebrities, artists, musicians, authors and news reporters whom have not only contributed to society but who have shaped our culture.
I am not promoting irresponsible abuse of any substance illegal or legal. I do believe though that if an adult wishes to partake responsibly in this otherwise harmless plant, I believe it should be their right to do so.  Enough people have been wrongfully arrested, lost their jobs, incarcerated and had their lives destroyed.   I am declaring that the hypocritical, outdated and uneffective laws and stereotypes need to be reanalyzed by today's standards of intelligence.
Furthermore, let me point out that this is not a bashing of law enforcement as a whole.  The Police , ideologically at least, uphold the law and are a vital part of our society's orderly existence and safety.  That said, we need to address the laws and policies so as to prevent the misallocation of our resources, budget and personnel.
Warning…Warning…Taboo subject…
That's the alert that inevitably will go off in your head when you even ponder bringing up this subject for debate with people. We are raised to have illogical negative connotations based on generations of propaganda.  I am not writing this to be a conspiracy theorist, just trying to open people's eyes and a call for action.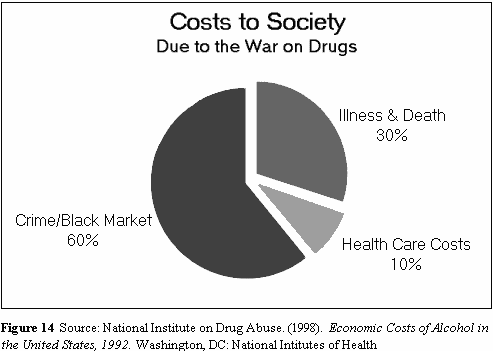 We could save our government an estimated $7.7 Billion by repealing this 2nd coming of Prohibition. Furthermore we could raise an estimated $6.2 Billion if we taxed this plant in similar ways as tobacco and booze.  If ever our government needed an economy boost, the time is now.
There are countless other environmental, legal, health related,financial and social reasons to debate and demand marijuana reform from your state, federal and local officials. Do your own research. Get on google and look up the effects, the origins of the laws, the costs to our government for this losing war on drugs.  Bring up conversations with friends. Our country was founded on questioning the government and protecting individual liberties & freedoms.
It is our duty to educate ourselves and be heard, no matter what your opinions and viewpoints are.
Sites to start reading the facts:
http://www.drugpolicy.org/marijuana/factsmyths/
http://norml.org/index.cfm?Group_ID=3418